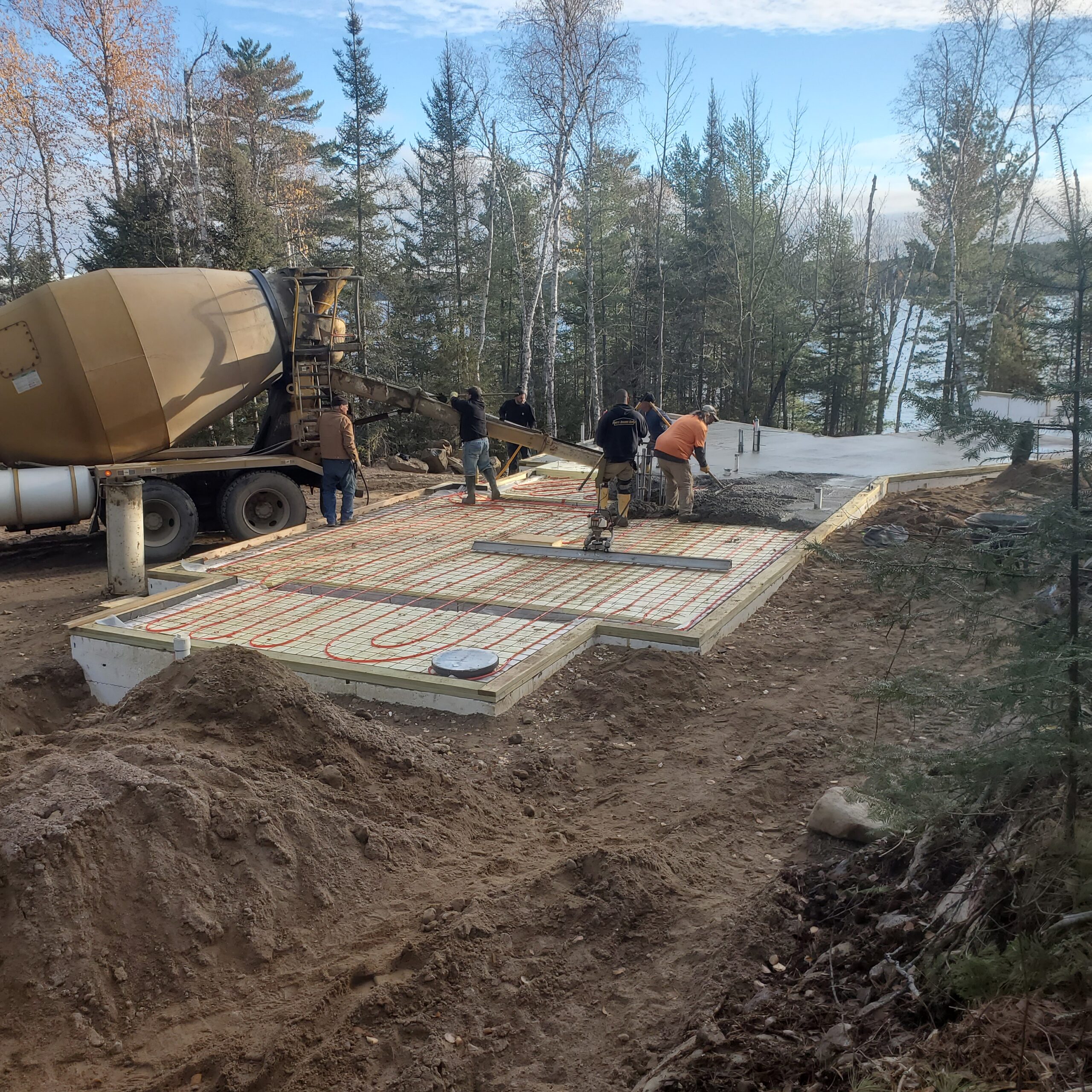 Back to this blog post story again: Once the ICF forms are all set a pump truck is used to fill them.
An ICF is an insulated concrete form. They go together a lot like Legos about 16" high by 48" long. A lot of re-bar goes in them as they go up and when they are done you have a form made out of foam insulation that will stay in place and make for a well insulated solid poured concrete wall.
Here, the pump truck is filling the forms with the guys guiding the concrete down into the walls.
After the forms are fill and exterior waterproofing done, the back-filling gets done and then the ground inside the forms gets insulated and the in-floor heat tubes get put in and the slabs get poured.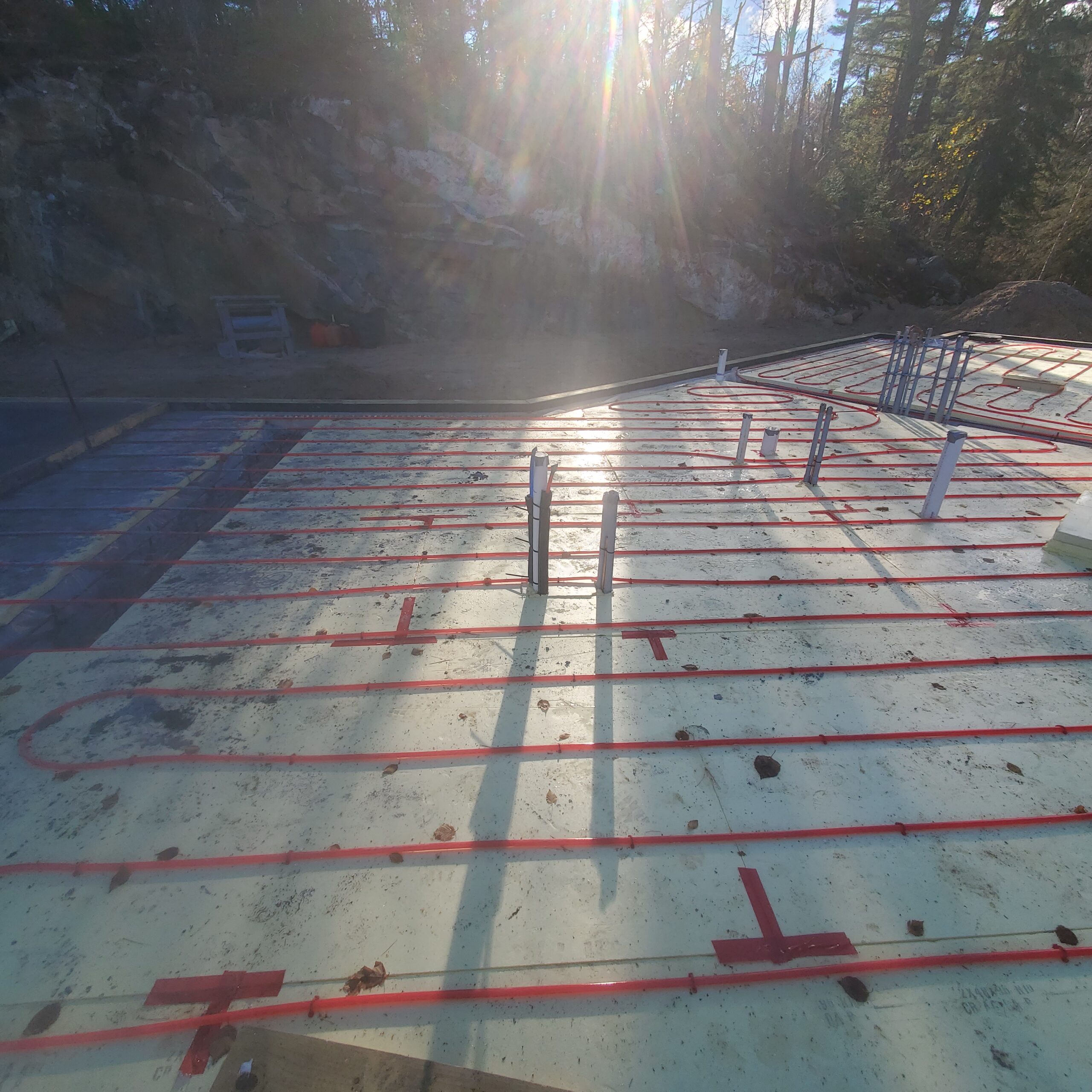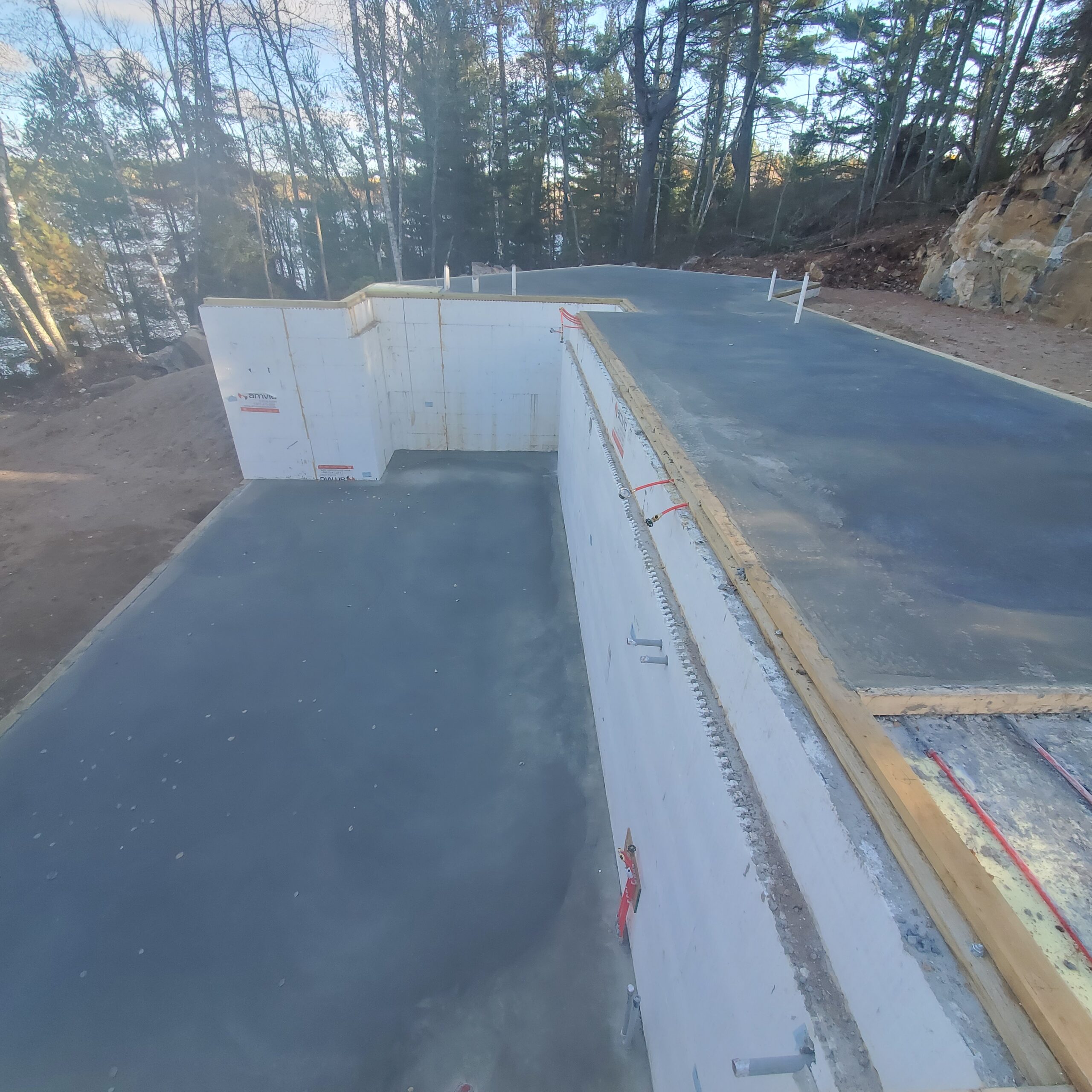 It's hard to imagine while we were doing this foundation we were scrambling to get things done before the snow came last fall. But then I guess it always feels like a race with the weather. 80s again today and July 4th just around the corner and September might as well be tomorrow.
I caught this picture of a mother and spotted fawn in my driveway a couple days ago, trying to get away from the bugs I suppose.