The least desirable thing is to have all the foundation work ready just as winter sets in and have to work outside through the winter but sometimes that is how it works out. Summers seem to be short in the north.
So the house took shape through the winter...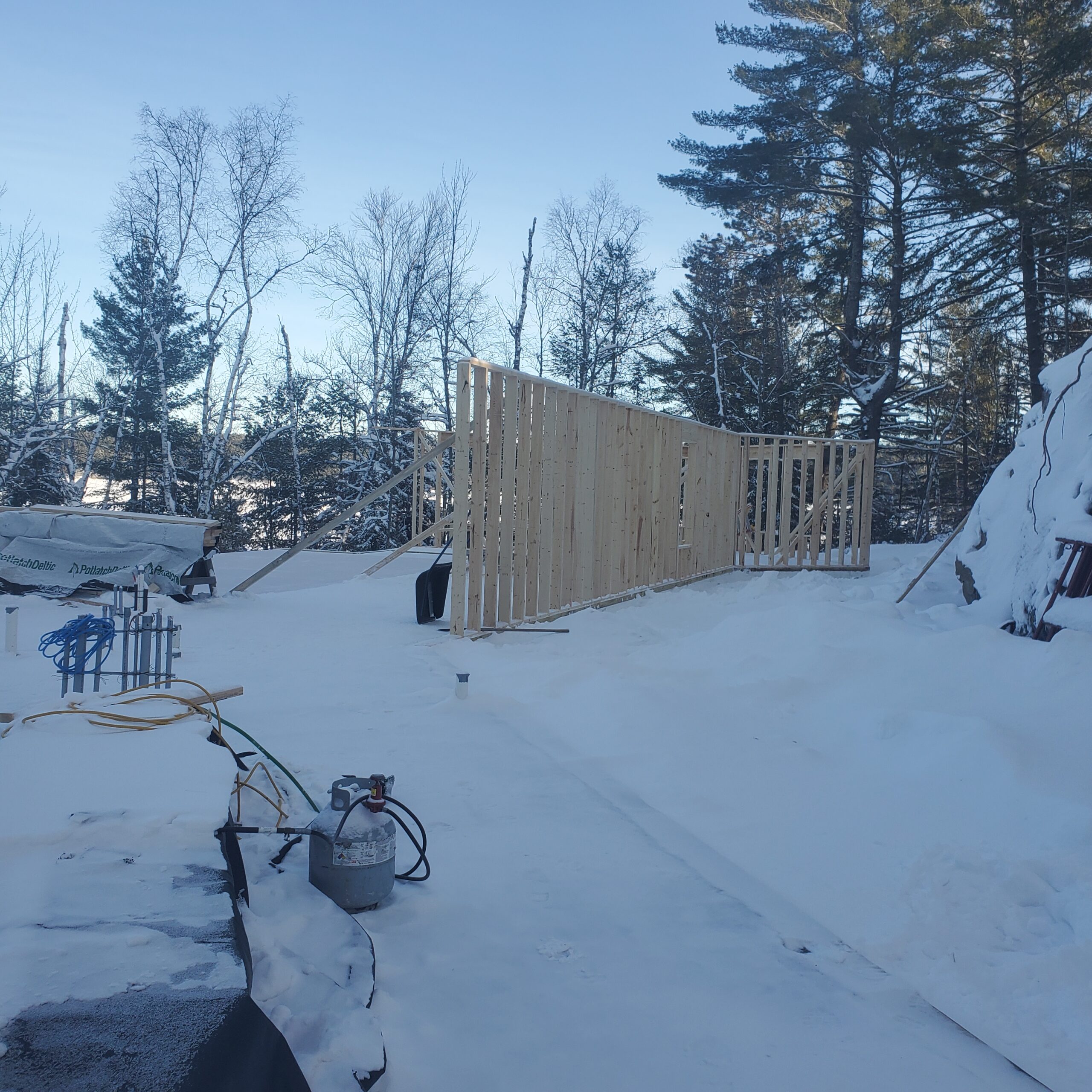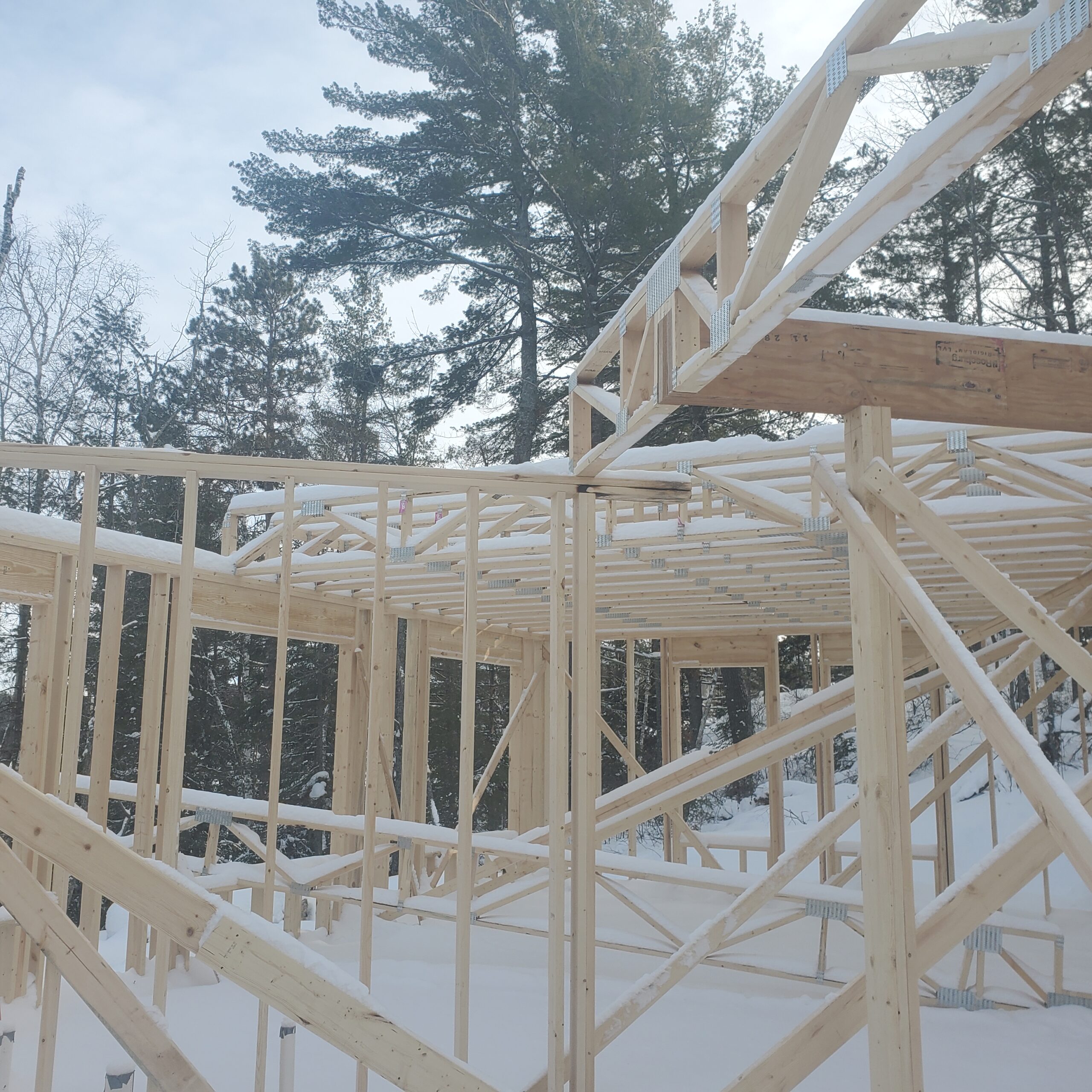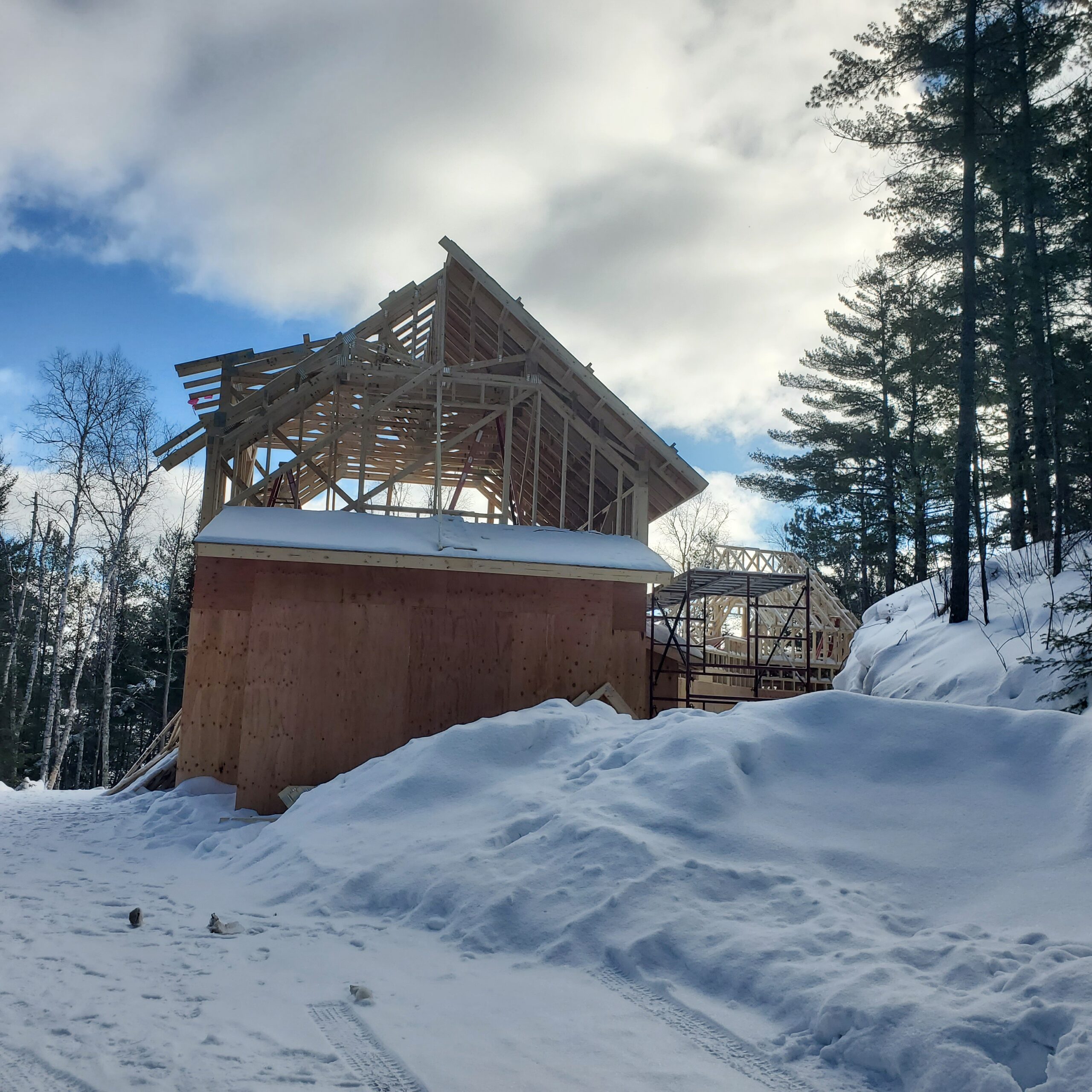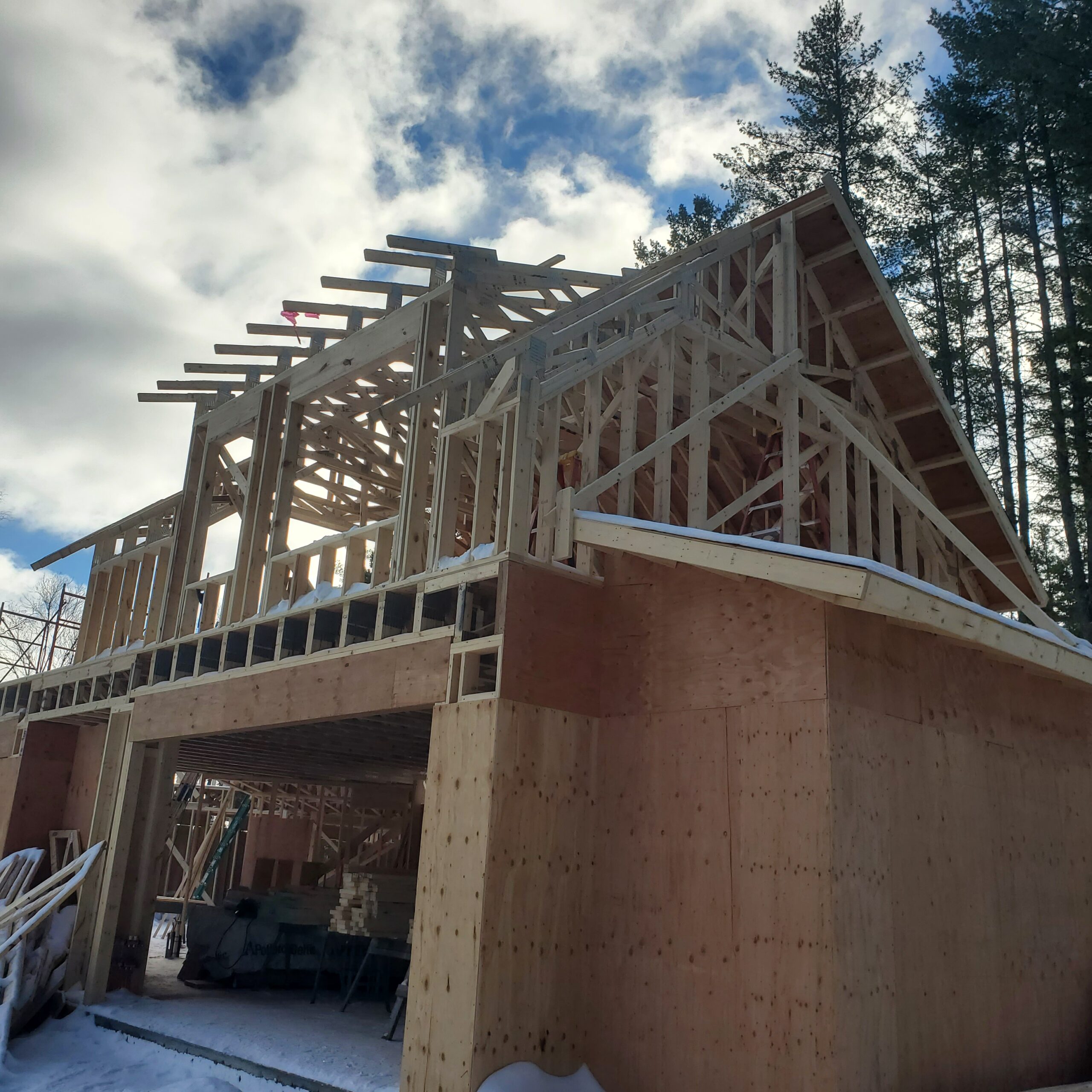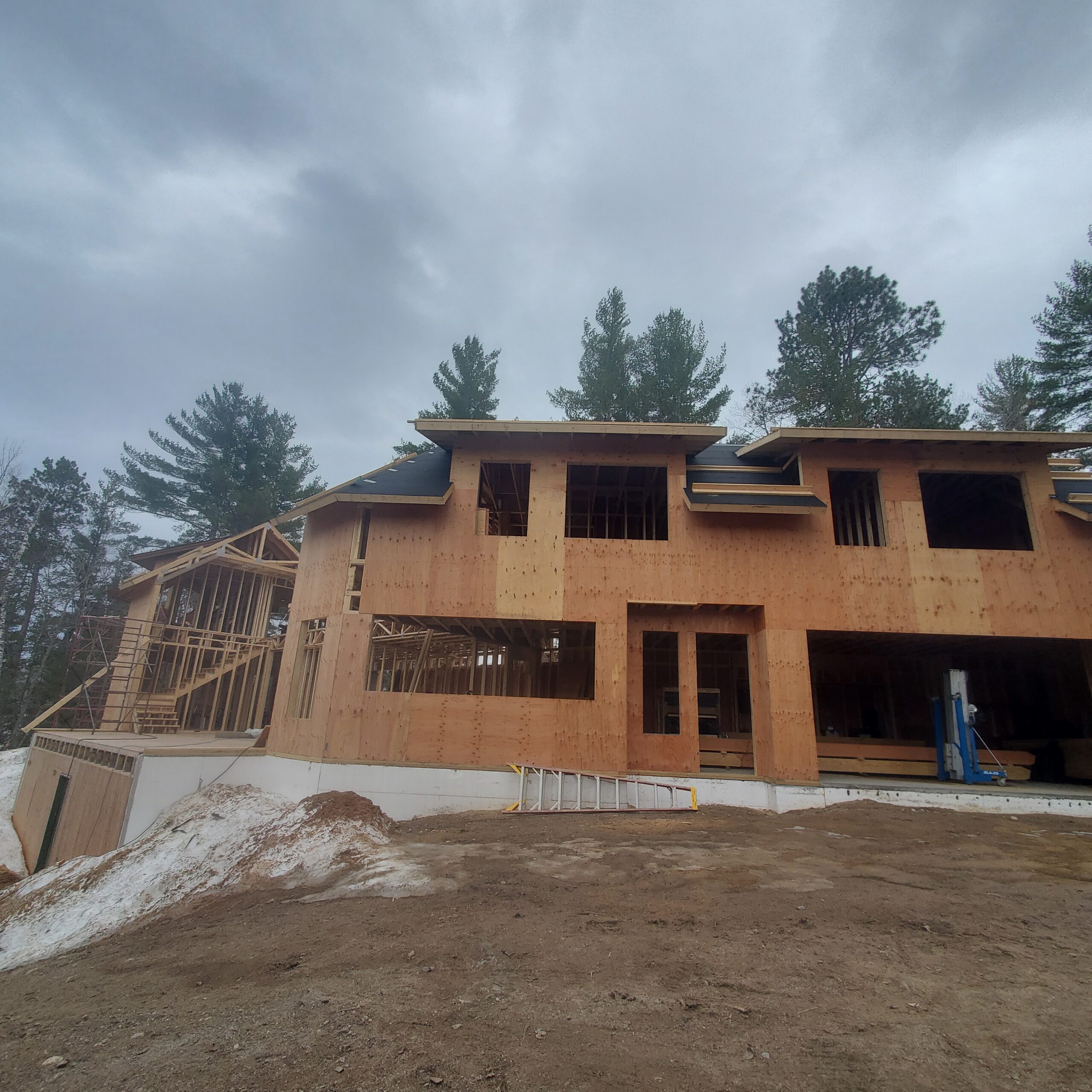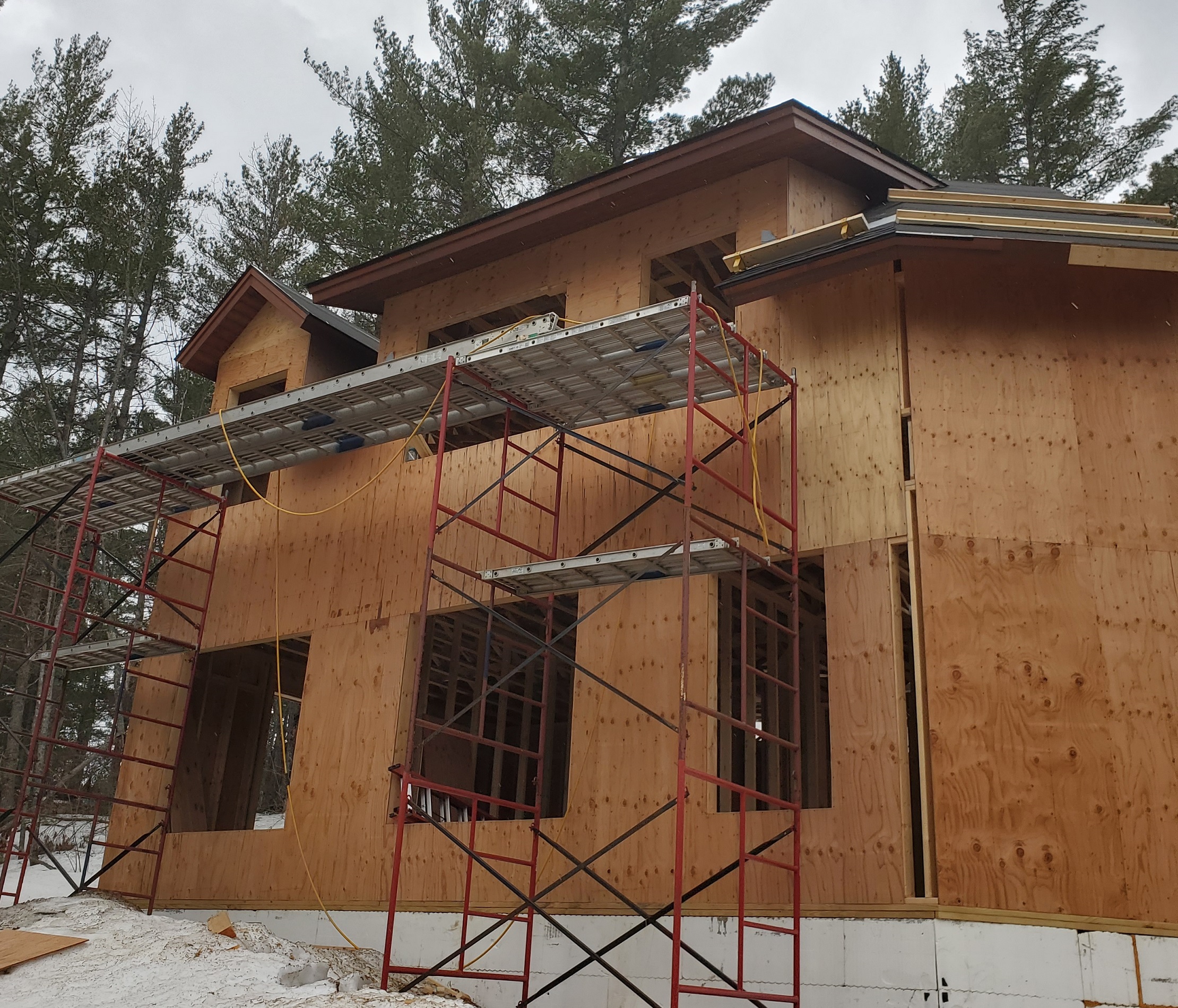 As I write this, the summer is well underway. The worst of the black fly season is over but the mosquitos are still here. The lake levels that we all thought would never be able to come back to normal, swelled to record highs and have now settled back a bit. Now we can brace for the summer storms...