After the blasting phase of my recent blog post, (and the project we are currently working on), the ICF foundation walls were put in place for the foundation. For this project the work was being done by Mesabi Masonry of Aurora.
Here are some pictures of the ICF walls going together.
This was September of 2021, trees are starting to turn colors.
As most of our sites, this was very rough and challenging because of the rock.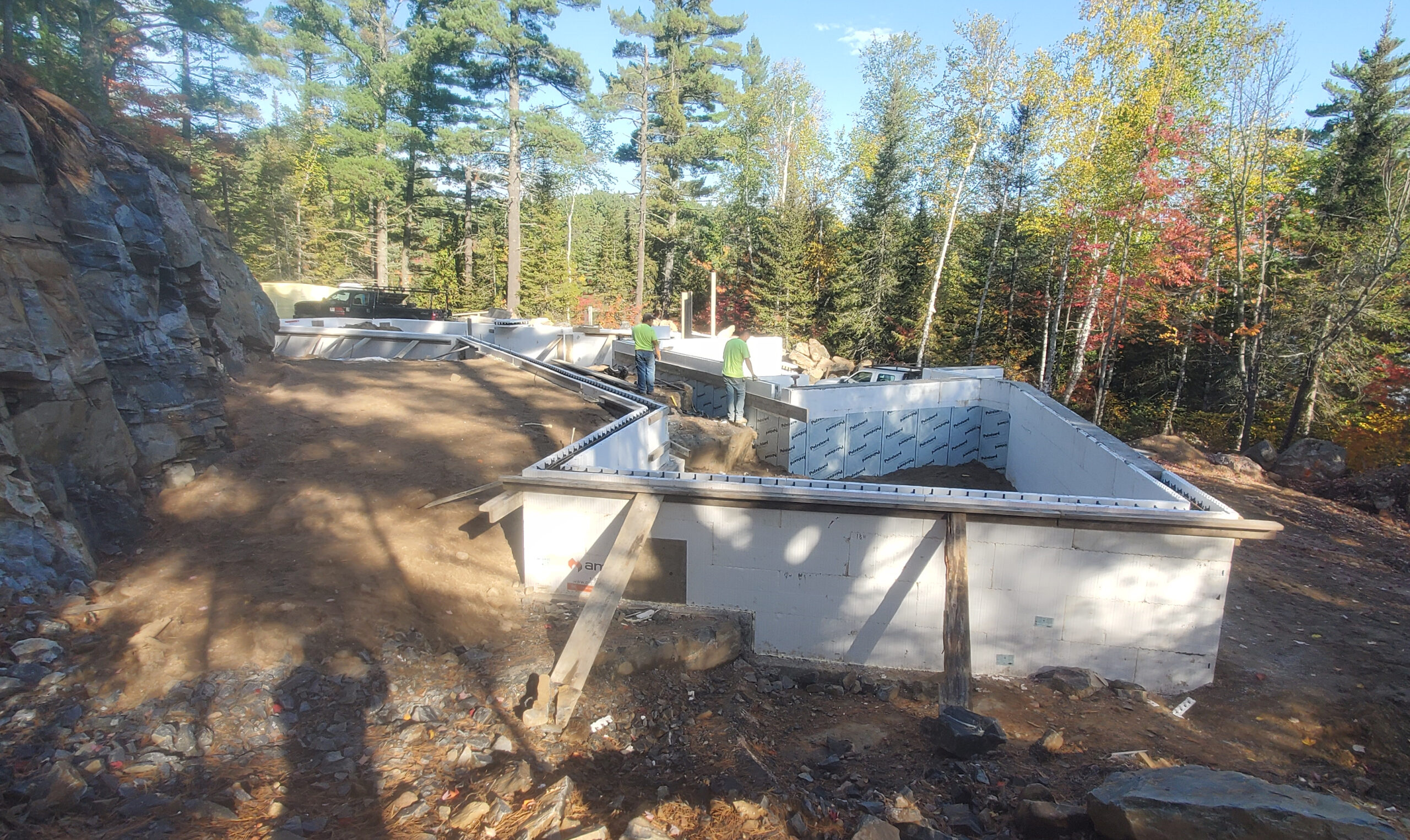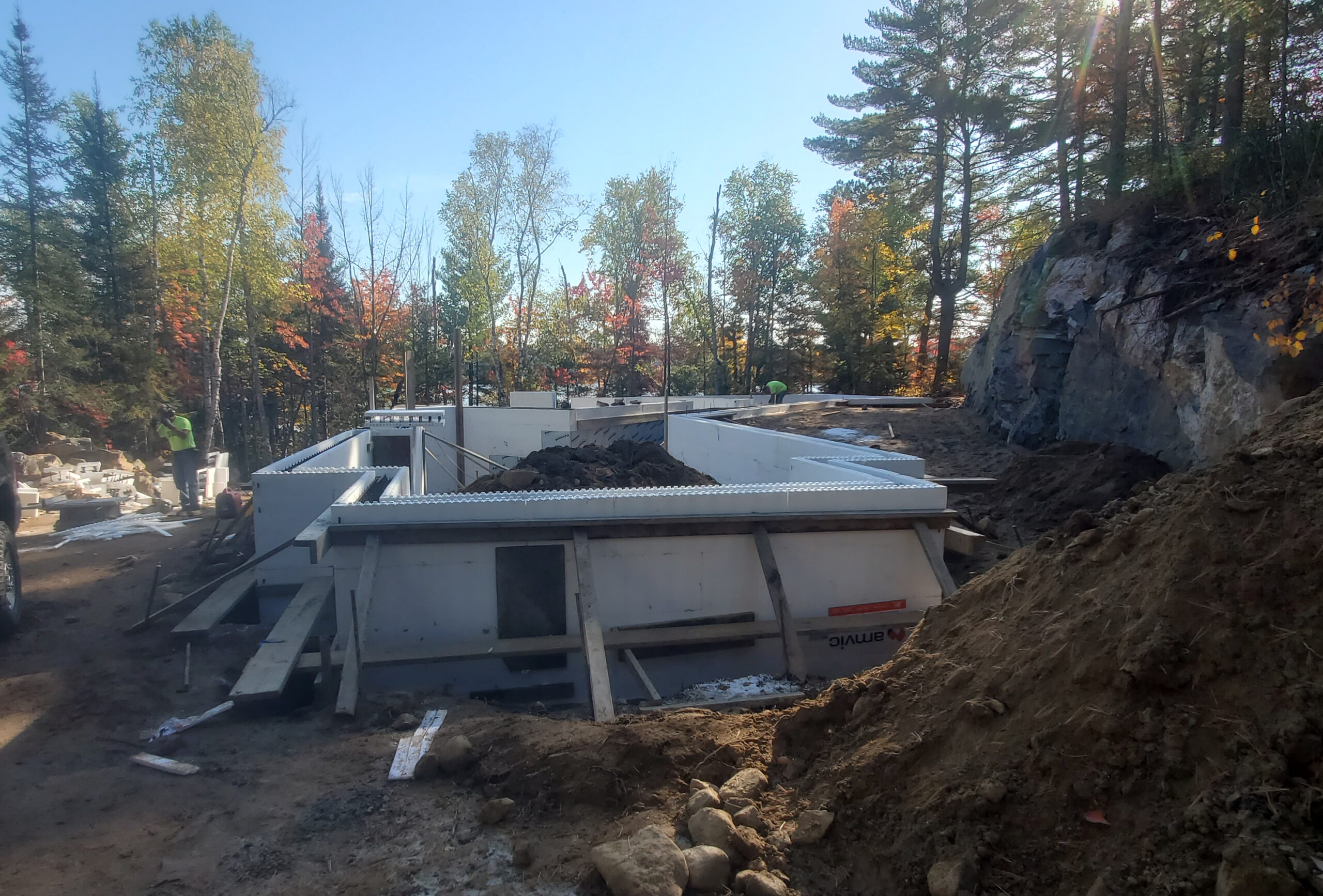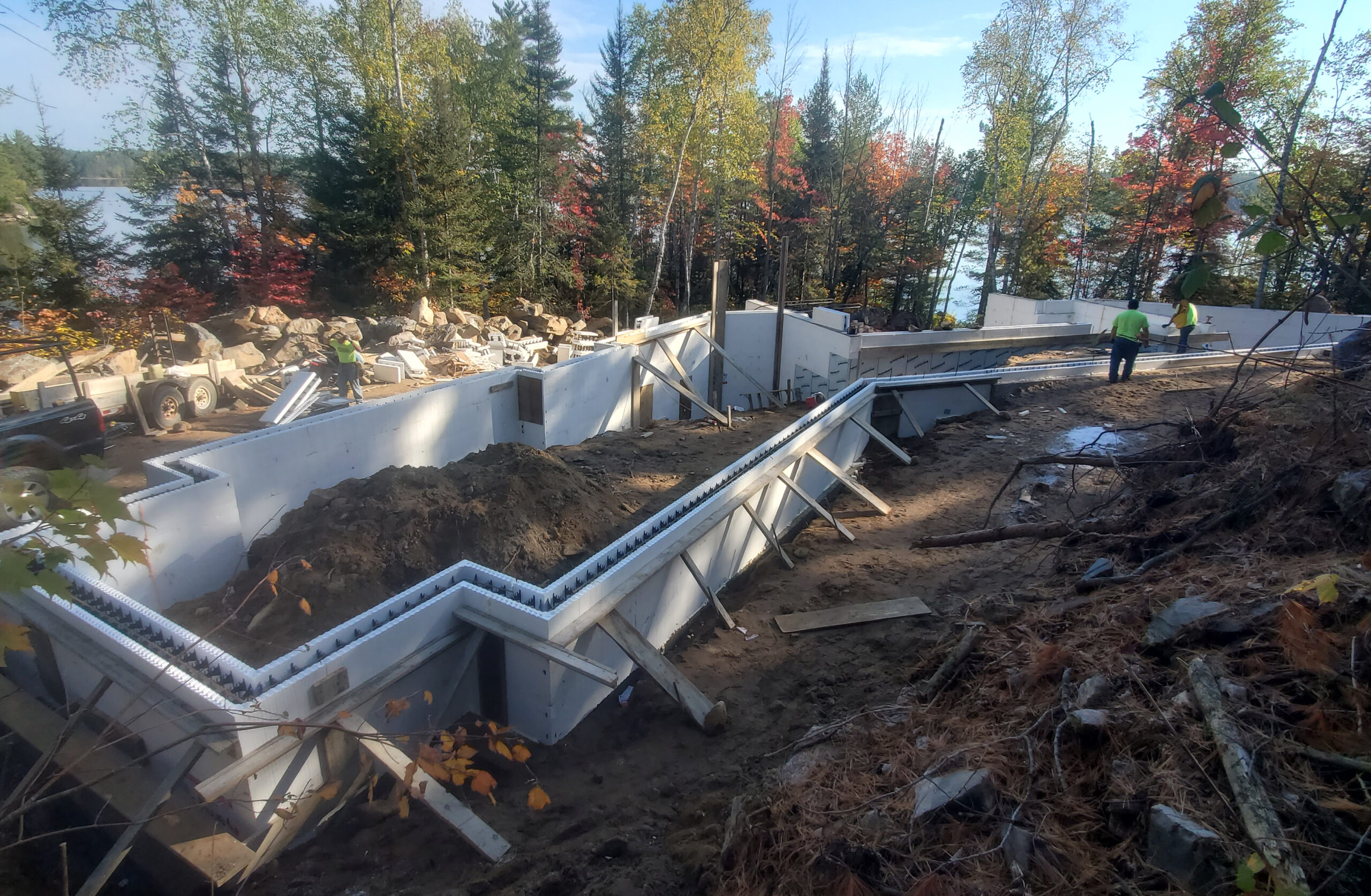 It's kind of an odd design because of the rock in the back so we formed it at angles to fit between the 100 foot lake setback and the confines of the rock wall behind.
The homeowner turned to Dale Mulfinger for the layout and overall design.
Once we were comfortable with that, I took over with the CAD drawings and working drawings.
Here are a couple angles of an early drawing I made as we were developing it: