Looking back at some drawings for a project from a couple years back and comparing them to the finished build.
This is a very simple 3d rendering and a 3d line drawing that I did to help illustrate the space of the interior of this sunroom.
On this particular project, the original layout design was done by Mark Finholt and we were contracted to make it happen.
So during the construction process I took the layout drawings and produced 3d modeling to help the homeowner get a better idea of how things will look.
This is one of my renderings:
And the actual completed space: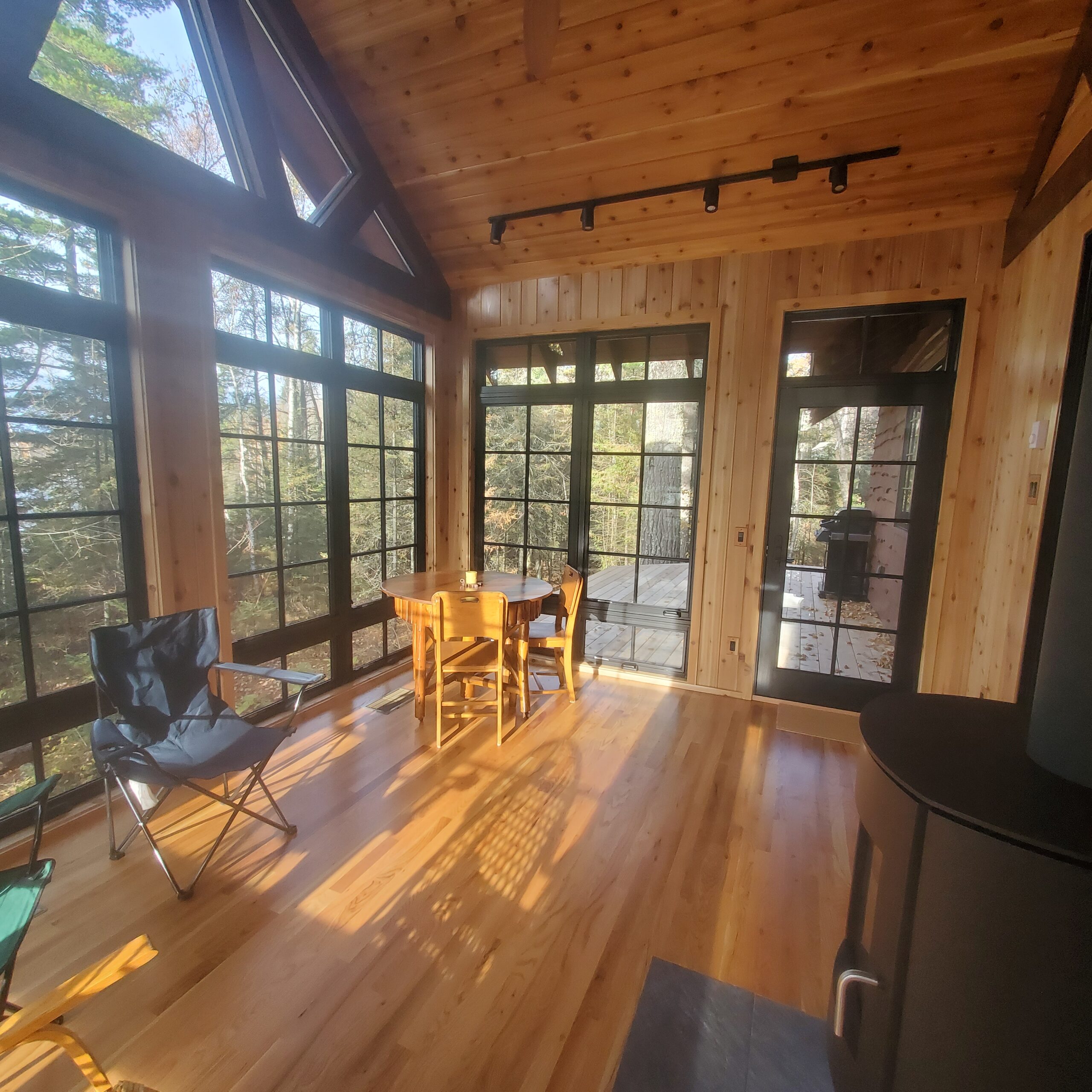 Here is a line drawing of another angle in the same space: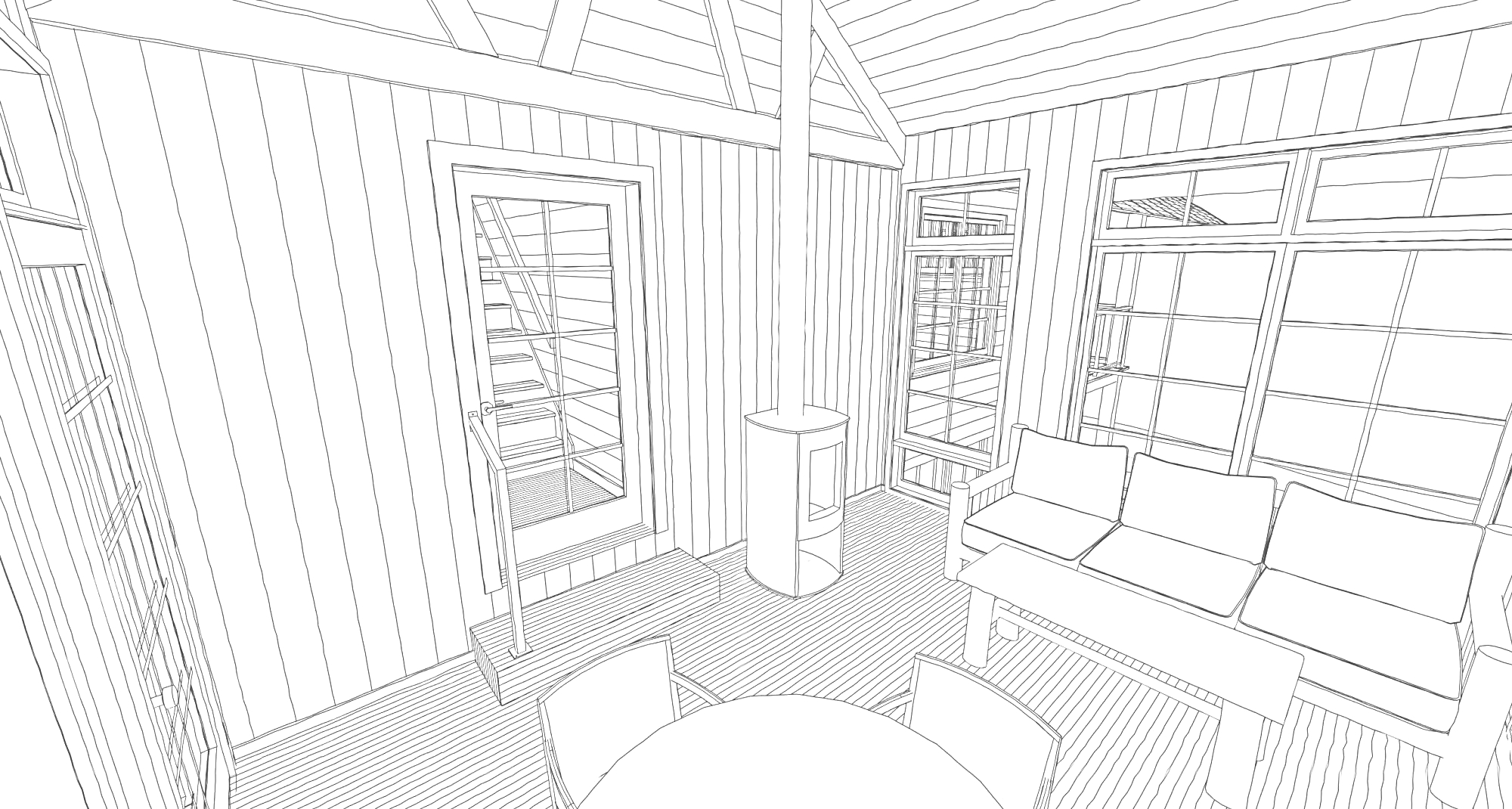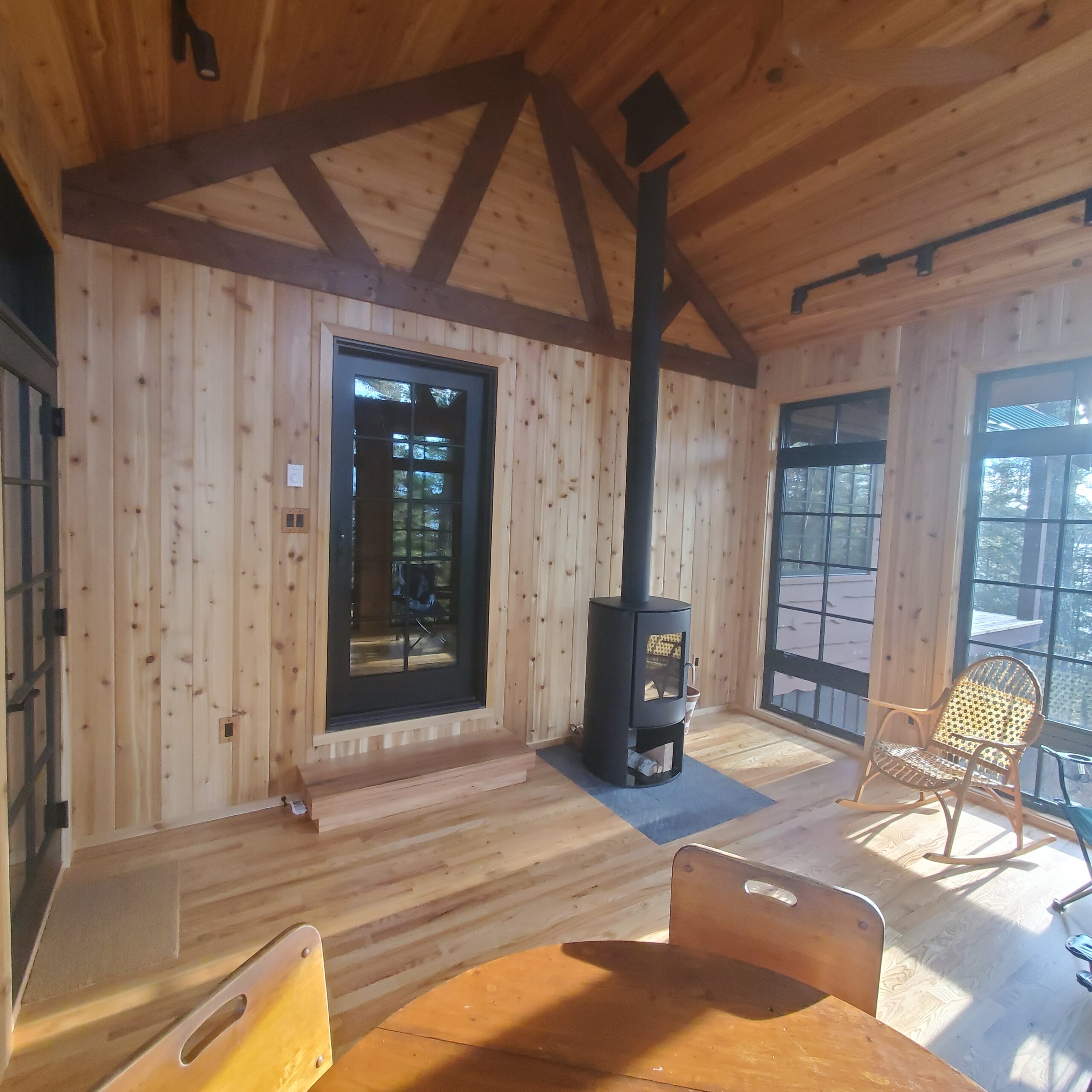 I have always done most of the design work for the projects we have built over the last 30 years and as the methods for producing the drawings has changed so dramatically I have come to enjoy the process more and more.
About 5 years ago I started using Chief Architect rather than the old program I had been using for 20 years and I have been enjoying the power and intuitiveness of the program.
I will have to start digging up more of these comparisons.